Customer Support 10 AM - 3 PM Mon - Fri
100% Genuine Products

Easy Return Policy

Free Shipping In Canada

On Orders $54.99+
The DivaCup - Model 1
The DivaCup is a reusable, bell-shaped menstrual cup that is worn internally and sits low in the vaginal canal, collecting...
customer(s) are currently viewing this product
The DivaCup is a reusable, bell-shaped menstrual cup that is worn internally and sits low in the vaginal canal, collecting rather than absorbing your menstrual flow. Menstrual cups have existed since the 1930s when women were searching for an alternative to the choices of the time. Yet, its breakthrough into the feminine hygiene industry is much more recent.
The DivaCup empowers women to connect with their bodies and menstrual cycles like never before. Many women feel uneasy about changing their menstrual care routine. Years of dealing with the sights and odours of disposable tampons and pads cause the familiar reaction: "ick!". Perfect for all activities (on air, land or sea), the DivaCup is easy to use and makes for a better period experience.
Features:
12 hour leak-free protection!

Made from the highest quality healthcare grade silicone to assure comfort and durability

Does not contain any of the following: latex, plastic, PVC, acrylic, acrylate, BPA, phthalate, elastomer, polyethylene, and free of colors and dyes

Reusable and eco-friendly – no waste, no chemicals

Features extra grip ridges for easier removal

Cleared for marketing by the US FDA and the Australian TGA and the only reusable menstrual cup allowed to be sold in Canada by Health Canada

Diva International Inc. is the only ISO 13485:2003 certified menstrual cup manufacturer and head office in the world!
Sizing chart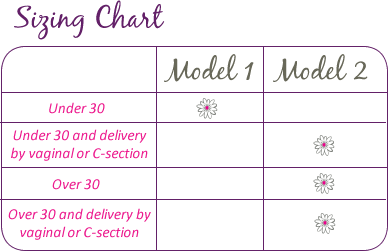 Village Vitamin Store does not provide medical advice. Our Website is intended for informational purposes and product inquiries.
It is not a substitute for professional medical advice, diagnosis or treatment. Never ignore professional medical advice in seeking treatment because of something you have read on the Village Vitamin Store Site. If you think you may have a medical emergency, immediately call your doctor or dial 911.

At Village Vitamin Store, we Always work hard to ensure the accuracy of the product images and information contained on our website. However, some manufacturing changes packaging or ingredients without notice. and, may be pending updates on our website.
We always recommend that you read labels, warnings and directions of all products before use and not rely solely on the information provided by Village Vitamin Store.

Probiotics Disclaimer:
Probiotics are refrigerated in our warehouse to ensure quality and optimal potency.
They are also shipped with a FREE ice pack. Although the product may not be cold when it arrives, the ice pack helps maintain a cooler temperature during transit.