Customer Support 9am-6pm Mon-Fri
Genuine Products

Wellness by Nutrition

Canada Free Shipping

Subtotals of $59.99+
Genestra Pediatri Vite Natural Cherry Flavour 250ml
customers are currently viewing this product
Genestra Pediatri Vite is a multi-vitamin supplement for children and adolescents.
Features:
Helps in the development and maintenance of bones, cartilage, teeth and gums
Helps to maintain eyesight, skin, membranes, immune function and proper muscle function
Helps in the formation of tissues and red blood cells
Delicious natural cherry flavour Pediatri Vite is a great tasting combination of vitamins and minerals that helps to support normal growth and development in children and adolescents.
Copper is an essential nutrient and is especially critical during rapid growth in early childhood. It is a cofactor for enzymes involved in important metabolic reactions, including ceruloplasmin and lysyl oxidase.
Ceruplasmin oxidizes iron to Fe3+, which allows iron to bind its plasma protein, transferrin. This protein then transports iron to the bone marrow for red blood cell formation. Lysyl oxidase is necessary to cross-link elastin and collagen, which helps form and strengthen connective tissue.
Vitamin C helps form connective tissue through its role in collagen synthesis, and also aids in wound healing. Along with vitamin D, it also has a role in the development and maintenance of bones and teeth. B vitamins help mediate hundreds of enzymatic reactions, including carbohydrate, protein and fat metabolism.
Vitamin A helps maintain skin and immune health, and is necessary for the production of rhodopsin, a pigment required for sensing light, especially in low light environments. Pediatri Vite helps to prevent deficiencies in vitamin A, vitamin B6, vitamin B12, vitamin C, biotin, thiamine and riboflavin in children of all age groups.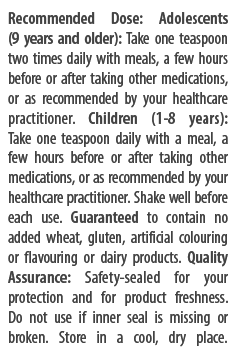 Ingredients